Business name
OKINAWA TOURIST SERVICE INC.
Address
1-2-3 Matsuo, Naha City, Okinawa, Japan 900-8602
URL
https://otspremium.com
Representative Director
Yoshikazu Higashi
Sales
¥3,6 billion (2021)
Employees
304(as of Apr 1, 2022)
Offices
Travel Offices (Okinawa) 10, (Japan) 1, (Overseas) 1
Rental Car 7
Registration number
Tourism Agency Directory Registered Travel Industry No. 155
Memberships
JATA (Japan Association of Travel Agents) regular member
IATA (International Air Transport Association) authorized distributor
PATA (Pacific Asia Travel Association) regular member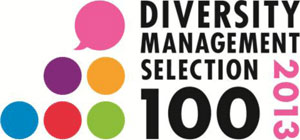 Diversity Management Company
The "Diversity Management Selection 100" (Commendation by the Minister of Economy, Trade and Industry) is a project of the Ministry of Economy, Trade and Industry launched in 2012 that recognizes "companies that promote diversity management that provides diverse human resources with opportunities to exercise their potential to the greatest extent possible and to take part in the process of creating value for the company. In 2013, Okinawa Tourist received a certification and recognition as a company that has linked diversity promotion to management.