 OTA
ONLINE TRAVEL AGENT
Charasteristics
FEATURE
Unlike traditional travel agencies, OTA (Online Travel Agent) is a travel agent that does business only on the Internet. OTA offers all travel services except flights on the WEB on the reservation site "OneTwoSmileHOTEL", activity reservation site "OneTwoSmileACTIVITIES", and rent-a-car reservation site "OTS rent-a-car".
In addition, tourists visiting Japan also use the services because the service is offered in multiple languages.
As a regionally rooted travel company, we are aiming at developing hybrid OTA by incorporating local services into the OTA services.
Guide to OTA site
INFORMATION
OneTwoSmileHOTEL
Customers can book accommodation in nearly 500 facilities through the site in the entire Okinawa Prefecture, plus hotels in Chugoku and Shikoku areas of Japan. You can easily find the hotel of your choice among popular tourist destinations.
In addition, features of the hotels are tailored to according to various themes, which helps users to use the hotel's reservation system.
We also offer rental cars, site campaigns linked with activity reservation sites, to make the use of OTS services more convenient.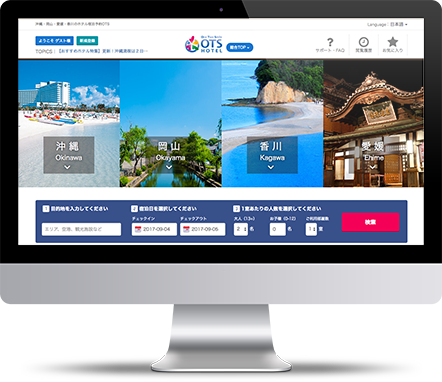 OneTwoSmileACTIVITIES
OneTwoSmileACTIVITIES is a site where admission to various activities within Okinawa Prefecture can be booked. As we accept reservations online for 24 hours, we can make new reservations even while you are traveling.
This is the best site to find where to have fun in Okinawa, because you can search for activities according to category, area, popularity ranking and more.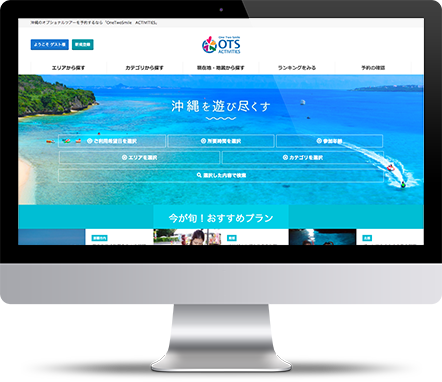 OTS FREE STYLE
Description: This is a Package Tour Site where you can combine Flight + Hotel freely. Reservations are accepted online 24 hours a day and up to 8 days before departure day.
The availability of flights and hotels plus the combined sales prices are reflected in real time. That's why we always provide the latest plan contents and travel fees.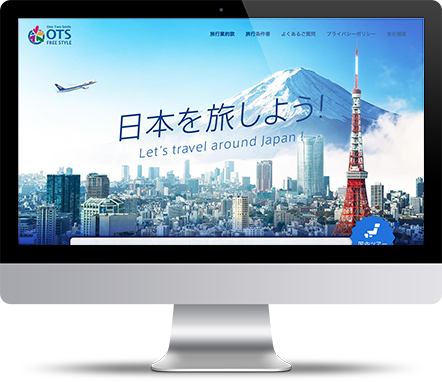 Okinawa Holiday Hackers
Okinawa Holiday Hackers is a web media that establishes a connection between the "Charm of Okinawa's Entity・Experience・Humanity" and the "Travelers". Based on the concept of "For a more free and comfortable Okinawa travel" we provide you a variety of original content.